In the short answer. . . yes.
In the long answer. . . yes.
In any fucking answer. . . yes.
I can say all that I'm about to say because I am a fan of romance novels and no matter how unrealistic they are, I'm still going to read them.
Let's first look at the formula for romance novels.
First I want to start with the women.
They have this to die for body but they weren't aware until the guy points it out. 

Women with nice bodies 7/10 know they have nice bodies, let's not kid ourselves here.
The woman is a virgin or she's only been with 1-2 men.

Bullshit.
Are you trying to me that in order to find our one true love we have to be pure? Well, thank fuck my husband didn't get that memo.
For some strange reason this one particular woman can change a man in not point 3 mins.

A man isn't going to change because some woman wants him to. A man will only change when he is ready.
=
Unrealistic
Next we are going to move on to the men.
They have fucked half of their city and can get any woman they want.

There are a plenty of men in the world who will fuck anything that has a willing vagina.
He's possessive and domineering, a workaholic, had an abusive childhood and hates his family which means he needs her to save him.

Everyone woman wants to play captain-save-a-hoe every now and then but not every man needs that. Sometimes you don't have to save someone, you just have to be there.
Let's be real for a hot second shall we? Men are not walking around thinking that every man who talks to us is going to take his woman away. Men are not going to fight every man who looks in a woman's direction. Men are not going to pick you up over their shoulder and carry you away because you wore a short dress.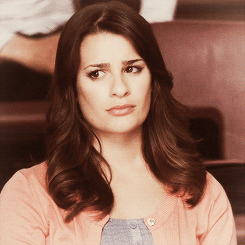 His dick is 10-12 inches and thick.

I have seen my fair share of dicks and I can say that most men are not that big. Don't get me wrong because some are but it is not the norm.
Ladies, y'all need to prepare for an average 7 inch, semi thick dick every now and then. 
His sex skills are the best thing since sliced bread.

Not every man knows how to pick a woman up and fuck her against the hotel door – y'all gonna find yourselves singles if you keep up these unrealistic expectations.
=
Unrealistic
The meet.
For some odd reason all romance books have the characters meet and they are instantly attracted to one another. . . nope. Unrealistic.
There is always some conflict to why they can't act on that attraction. . . nope. Unrealistic.
The sacrifice.
There is always, always, always something major that one the people have to give up or give into to be together that changes everything. . .nope. Unrealistic.
I do have a point to this post and some of you may not like it.
Stop comparing your love life to that of the characters you find in books.
Your spouse is probably amazing so don't put them up against someone in a book who isn't real. Unless it's Jamie from Outlander because he is real and I love him!
If your spouse can't afford to buy you that mansion on the hills or the penthouse in downtown Manhattan, who gives a fuck. The better question is. . . Does he/she love you?
Just because your sex life doesn't look like it does in romance books doesn't mean it's not good.
Romance novels are for entertainment not a place to compare your life. Don't let these fictional characters turn you into an unhappy person because your life is not like theirs. Enjoy books for what they are, books.
Remember to follow all things messy. . .
Subcribe/Listen to my podcast